Trade Promotion Agency
As the Trade Promotion Agency of the Principality of Asturias, ASTUREX' mission is to promote the exports of regional companies and facilitate their international expansion.
It was established in 2005 from a joint commitment of all regional agents, public and private, involved in business and economy internationalization.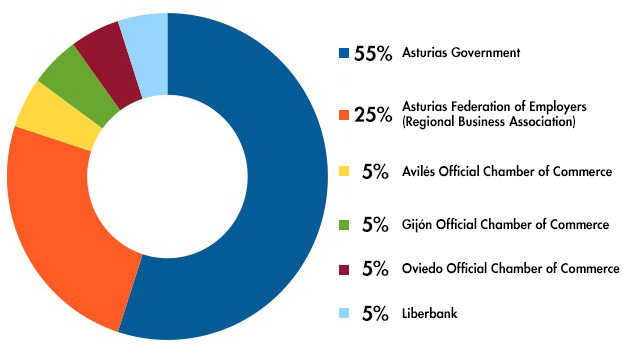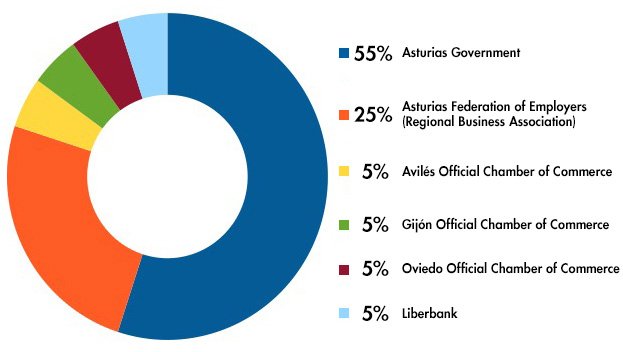 Due to its relevance and mandate ASTUREX is member of the regional economic development group, a collaborating partner of the Spanish Institute for Foreign Trade and member of the Interregional Committe of Interenationalization dependent on the Ministry of Economy and Competitiveness.
ASTUREX
Leading institution in trade promotion for companies established in Asturias
15 years of experience
Founded as a result of a public-private partnership agreement
Member of relevant networks towards policy design and implementation of trade promotion programmes and initiatives.
Asturex in the world
An external network of collaborators
Multisector experience
Worldwide (covering 80 countries)
Different technical skills (legal, business development, marketing, procurement, logistics, etc.
Join our international network
Resources
ASTUREX possesses its own financial, material and human resources:
A permanent staff of 11 employees:
Large experience and technical background
Deep knowledge on key aspects for business internationalization (legal, logistics, promotion, customs)
Sector oriented
Languages: Spanish, English, French, German
Access and collaboration with public and private entities at a regional, national and international level:
Economic Develpment Agency of the Principality of Asturias
European Business and innovation center
Industrial associations
Spanish Institute for Foreign Trade
Other regional trade promotion agencies
Services
Private sector development
Designing and implementation of tailor-made programs
Technical assitance programmes covering companies at different stages: from entrepreneurs to well established enterprises in their internationalization strategy and operations.
Plans and actions designed with sectoral associations: food and agriculture, works and construction, metallurgical, consumer goods, ICTs/Technology based companies and cultural industries.
Stimulating business linkages
Support consortia creation
Promotion of linkages between driver enterprises and small companies
Value chain enhancement
Enhance cooperation between clusters and entities to reach international markets
Trade and regional integration
Facilitating market access
Analysis of new and growing markets
Business opportunities search and promotion
Technical consultations and seminars on specific markets aspects
Online library of Foreign Trade Information
Promoting companies' offer
Organization of direct and inverse commercial action
Participation in trade fairs
Organization of international business forums
Training
Conferences and seminars on specific issues, technical and sectoral oriented
Foreign trade and internationalization procedures
Looking for suppliers or partners? Discover our companies
Some Asturex projects
About Asturias

Contact us